Group Wine Tasting Experience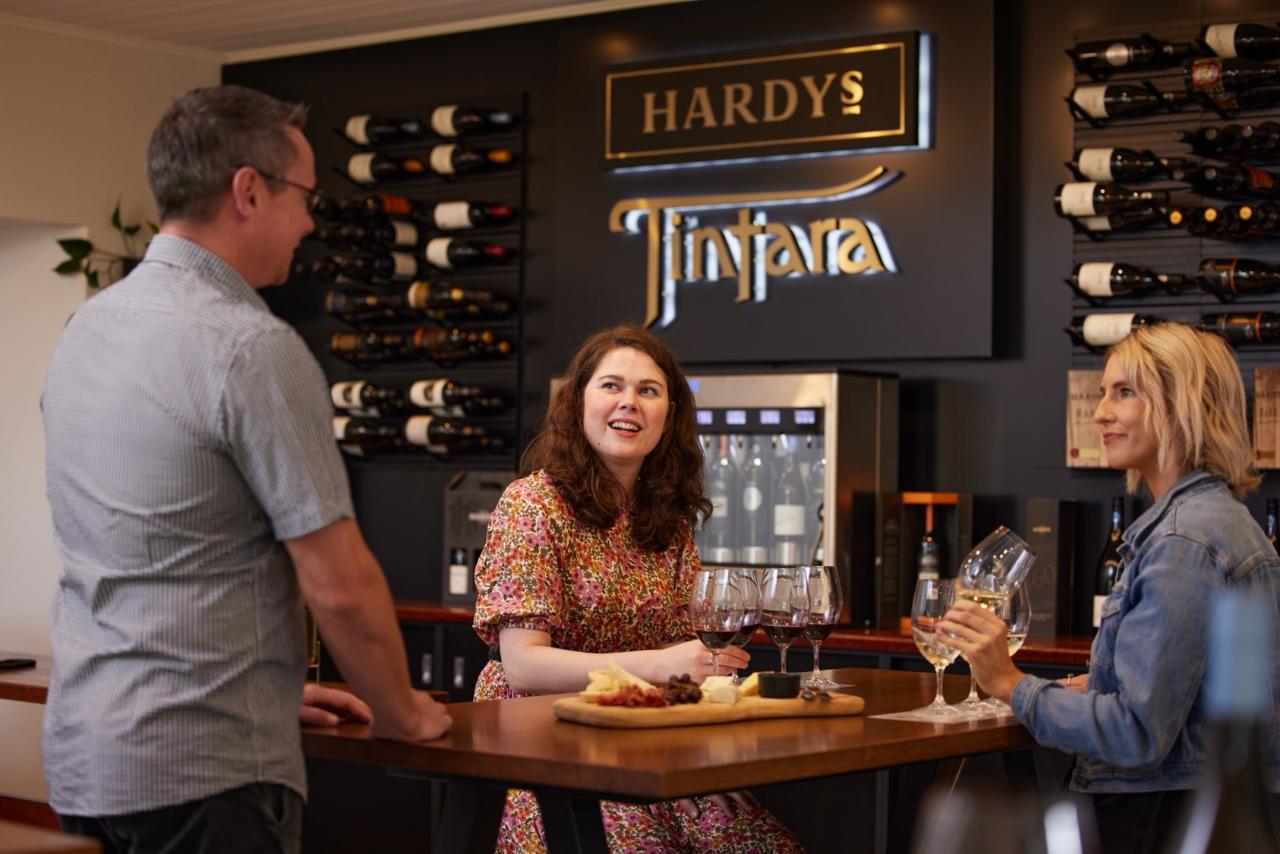 期間: 45 分 (約)
所在地: McLaren Vale, South Australia
製品コード: PNREYN
Enjoy and explore a selection of 5 Hardys Wines with a group of 10 - 20 friends tin our Winery Viewing Platform. Meet your host at the Hardys Tintara Cellar Door. They will guide you and your group across the courtyard, through the doors of the original winery into our Winery Viewing Platform for a private wine tasting experience.
Please allow up to 45minutes for you to taste 5 wines.

Only $20.00 per person.

Our Winery Viewing Platform is open for group tastings on Saturday at 10am, during the week at 12pm or by appointment - contact us on 08 8329 4124 / cellardoor@tintara.com.au